Exploring the Best Shopping Malls in UAE: Retail Bliss and Exquisite Experiences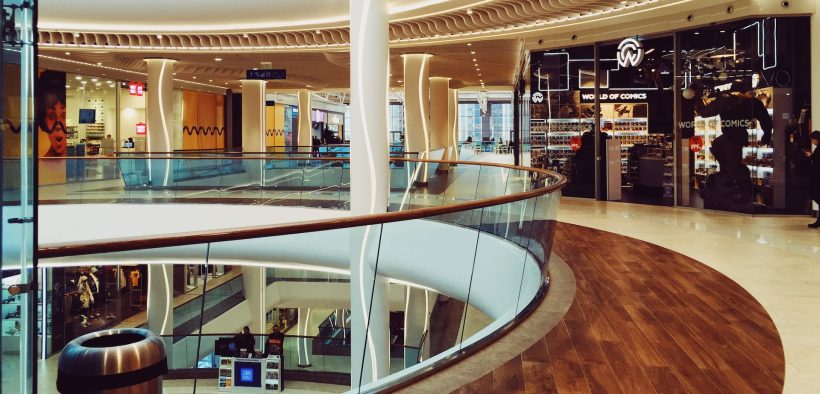 The UAE is renowned for its extravagant shopping malls that redefine the retail experience. From opulent complexes housing luxury brands to vibrant centers featuring an array of entertainment options, the shopping malls in the UAE offer a delightful blend of retail therapy, entertainment, and culinary experiences. Let's dive into the top shopping malls in the UAE and discover the retail havens that await.
The Dubai Mall – Unmatched Grandeur and Diversity
Topping the list is The Dubai Mall, an icon of retail excellence. With over 1,200 stores, it boasts an unparalleled selection of luxury brands, high-street fashion, electronics, and more. The mall is not just about shopping; it also features captivating attractions like the Dubai Aquarium & Underwater Zoo and the Dubai Fountain, mesmerizing visitors with their grandeur and beauty. With a range of dining options, entertainment venues, and even an indoor theme park, The Dubai Mall offers a complete experience for shoppers and families alike.
Mall of the Emirates – Luxury and Entertainment
Next up is Mall of the Emirates, a haven for luxury enthusiasts. Anchored by high-end retailers and iconic brands, this mall is famous for its Fashion Dome, housing the latest fashion trends. But what truly sets Mall of the Emirates apart is its renowned indoor ski resort, Ski Dubai. Visitors can hit the slopes, indulge in snow-based activities, and even interact with penguins. The mall also features a plethora of dining options, a multiplex cinema, and an extensive selection of international brands, making it a must-visit destination.
Yas Mall – A Shopper's Paradise in Abu Dhabi
In the heart of Abu Dhabi lies Yas Mall, a shopper's paradise that caters to diverse tastes and preferences. Boasting over 400 stores, it showcases a wide range of fashion, electronics, and lifestyle brands. Yas Mall is more than just a shopping destination; it also offers a unique entertainment experience. Visitors can enjoy world-class dining, catch the latest blockbuster at the multiplex cinema, or indulge in adrenaline-pumping activities at Ferrari World Abu Dhabi and Yas Waterworld, located nearby. With its vibrant atmosphere and diverse offerings, Yas Mall guarantees a memorable retail experience.
Ibn Battuta Mall – A Journey Through History and Culture
Ibn Battuta Mall takes shoppers on a captivating journey through history and culture. Inspired by the travels of the legendary Arab explorer Ibn Battuta, this mall is divided into six themed courts, each representing a different region he explored. With over 270 shops, it offers a mix of international brands, home décor, electronics, and more. Visitors can explore the intricate architectural details, enjoy cultural performances, and savor delectable cuisines from around the world. Ibn Battuta Mall provides a unique shopping experience immersed in the spirit of adventure and discovery.
Dubai Festival City Mall – A Fusion of Retail and Entertainment
Dubai Festival City Mall seamlessly combines retail, dining, and entertainment to create a captivating experience for visitors. Situated along the Dubai Creek, this waterfront mall offers picturesque views and a relaxed ambiance. With an extensive range of fashion, electronics, and home stores, it caters to diverse shopping preferences. The mall also features a variety of dining options, including waterfront restaurants and international cuisine. Visitors can enjoy spectacular shows like IMAGINE, a multimedia sensory experience that combines water, fire, and light to create a stunning spectacle. Dubai Festival City Mall is a hub of retail and entertainment, providing an unforgettable shopping experience.
Whether you're a fashion aficionado, a luxury enthusiast, or a seeker of unique experiences, the shopping malls in the UAE have something for everyone. From grand complexes with international brands to themed malls showcasing cultural diversity, these retail destinations redefine the concept of shopping. Embark on a retail adventure in the UAE and indulge in a world of luxury, entertainment, and unforgettable experiences.